Nekada davno bijahu tri kraljice koje se nadmetaše koja će sebi sagraditi ljepši grad… Kad bi priča o Starom gradu Srebreniku bila bajka, počinjala bi ovako.
Iako je "dvorac" u Srebreniku bajkovit, u što ćete se uvjeriti u videu na kraju teksta, nećemo pričati bajke, ali ćemo pokušati predstaviti jedan od najočuvanijih srednjovjekovnih spomenika u našoj zemlji.
Stari grad Srebrenik danas je sve zanimljiviji posjetiteljima, domaćim i stranim, putnicima u prolazu kroz našu zemlju. Dolaze vidjeti kameni grad izgrađen na stijeni s koje se pruža nestvaran pogled na dolinu.
Tačan datum gradnje mu se ne zna a najpoznatiji je po stolovanju Stjepana II Kotromanića. Prvi put se pominje 15. februara 1333. godine kad je bosanski ban pod Starim gradom, kako piše u svojoj Povelji pisanoj bosančicom, dao Ston i Pelješac Dubrovčanima zarad nekih drugih ustupaka.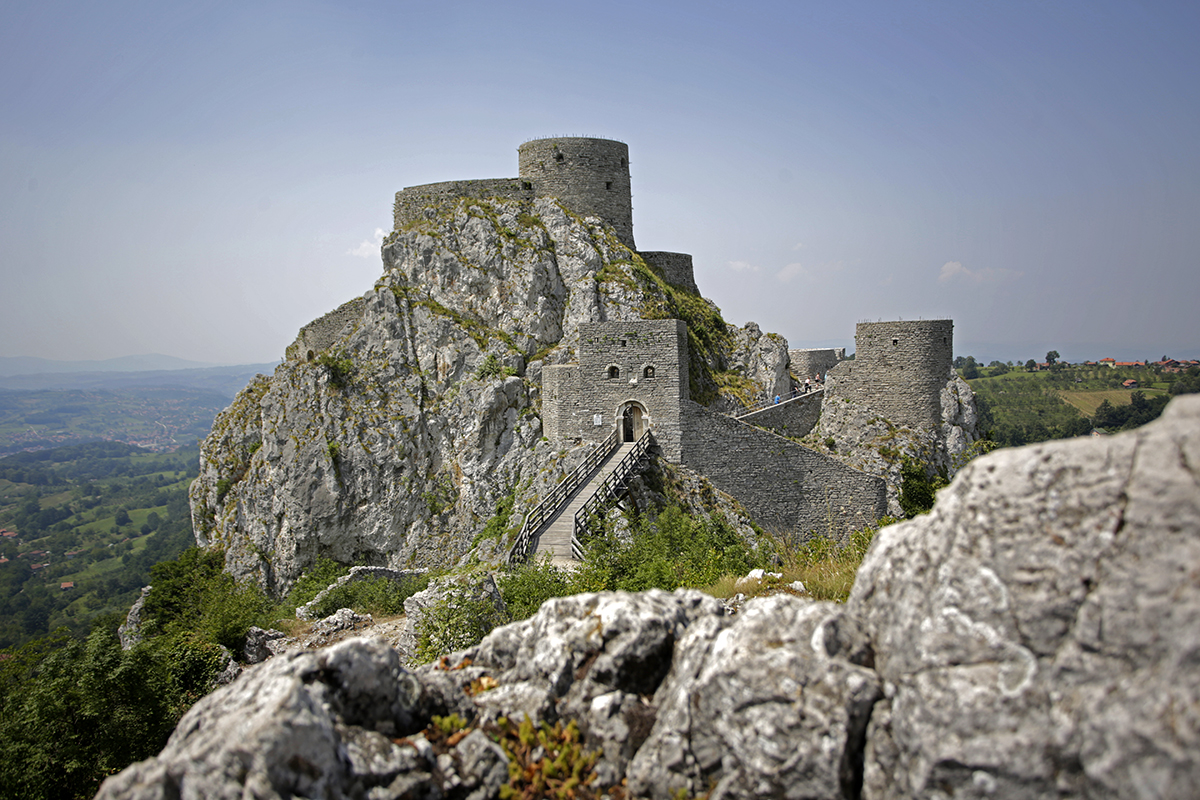 "Ta povelja nije sama po sebi izuzetno bitna kao neke druge povelje bosanskih vladara ali je značajna za Stari grad Srebrenik jer se on tad prvi put spominje", kaže nam Adnan Bjelić iz Službe za poduzetništvo, lokalni razvoj i investicije Općine Srebrenik kao neko ko već dugo radi na unapređenju i očuvanju Starog grada kao nacionalnog spomenika.
Kula je vjerovatno mnogo prije toga bila izgrađena. Ona je morala biti dobro utvrđena čim je bosanski ban stolovao tu i pisao međudržavne dokumente.
U prilogu sve većem interesu za Gradinu, kako se obično zovu tvrđave slične onoj u Srebreniku, govore podaci o broju posjeta koji iz godine u godinu raste.
Potvrdili su nam ovo iz Javne ustanove Centar za kulturu i informiranje Srebrenik.
"U 2014. godini ukupno je bilo registriranih 3.000 posjetilaca, a u 2015. taj broj bio je dvostruko veći", kazao nam je Mirza Ibrišimović, direktor JU Centar za kulturu i informiranje Srebrenik, institucije kojoj je odlukom Općinskog vijeća na upravljanje i održavanje dodijeljen Stari grad.
Podaci za ovu godinu pokazuju da je za samo proteklih 40 dana prodano oko 2.000ulaznica, dakle u prosjeku 50 dnevno.
Povećan interes prati mnogobrojne investicije i napredak – od uređenja sigurnih staza, dovođenja struje, osvjetljenja grada, organiziranja različitih manifestacija – povoda za posjet Starom gradu Srebreniku je sve više.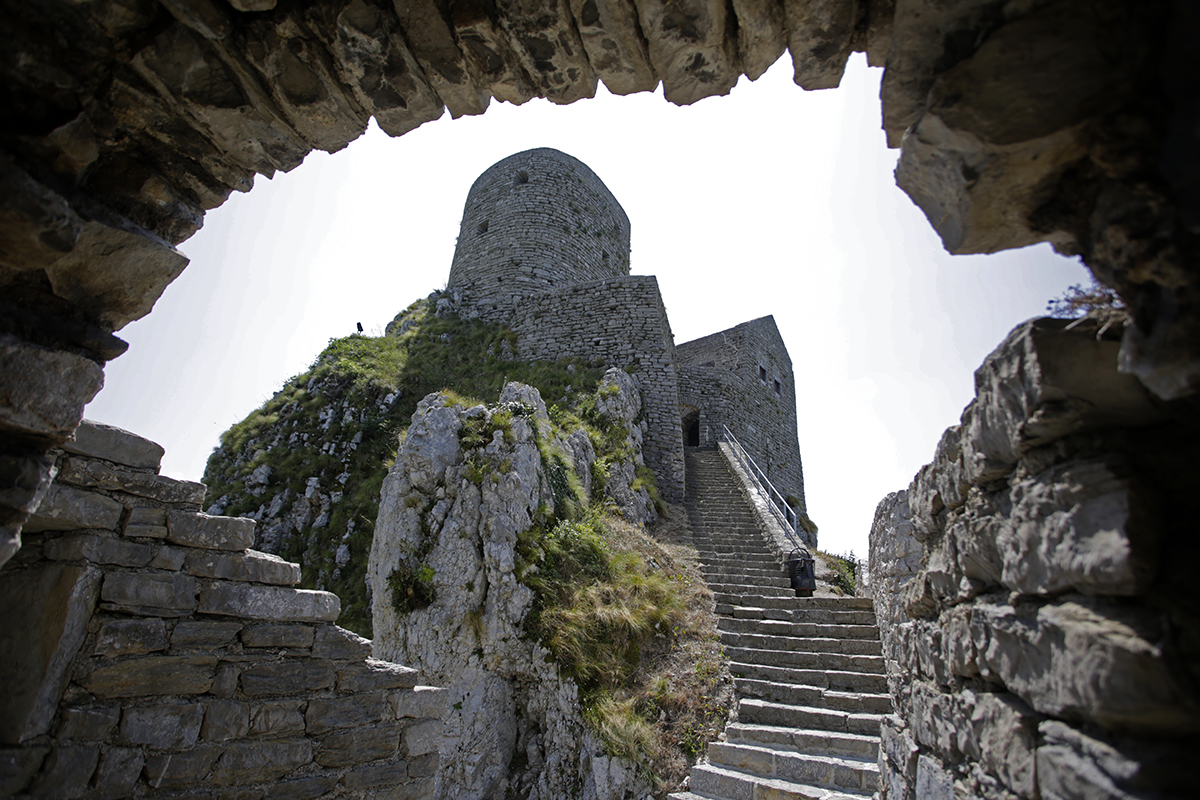 "Trudimo se dovesti sadržaje koji će privući posjetitelje. To je pravi način", naglašava Ibrišimović i posebno se osvrće na rasvjetu koja je uvedena prije dva mjeseca, i to donacijom u iznosu od 20.000 KM poduzetnika iz Srebrenika Mustafe Hercega.
Ibrišimović nam priča i da je prije tri ili četiri godine propao projekt rasvjete jer je sav materijal pokraden iz Starog grada.
Iako se radi na turističkoj promociji, iz Centra za kulturu naglašavaju da je o ozbiljnoj promociji moguće govoriti tek nakon što budu ispunjeni svu sigurnosni uvjeti.
"Uređenje mokrog čvora, odnosno dovođenje vode u Stari grad trenutno je prioritet nakon čega bismo već početkom septembra mogli uz dozvole Ministarstva za obrazovanje TK-a nuditi đacima organizirane posjete", pojašnjava nam Ibrišimović.
Dobra saradnje s Općinom i načelnikom rezultirala je mnogobrojnim manifestacijama koje su mjesto našle među kamenim kulama u Starom gradu. Jedna od poznatijih je Otvoreni grad umjetnosti Srebrenik koja se organizira svakog augusta od '70-ih godina i traje skoro mjesec dana.
Kontinuitet i kvalitet ove manifestacije, najprije likovne kolonije, na poklon Starom gradu ostavili su preko 650 umjetničkih djela čije se replike prodaju u vidu suvenira i magneta u maloj suvenirnici na ulazu u Stari grad.
"Stari grad je jedna od najočuvanijih tvrđava iz srednjeg vijeka u BiH. Podignuta je na uzvisini koja ju je činila nepristupačnom za napade. Sastoji se od tri povezana dijela, ima četiri kule i manji dvorac. Bedemi koji su činili glavni odbrambeni omotač grada i vanjski zidovi kula debljine su oko 1,5 metara. Na vrhu stijene iznad gradske kule nalazi se veliki donžon koji je predstavljao glavnu kulu, odnosno najjaču kulu u tvrđavi", priča Adnan Bjelić o Srebreniku i naglašava da je cilj brendirati Stari grad tako da dobije mjesto koje zaslužuje.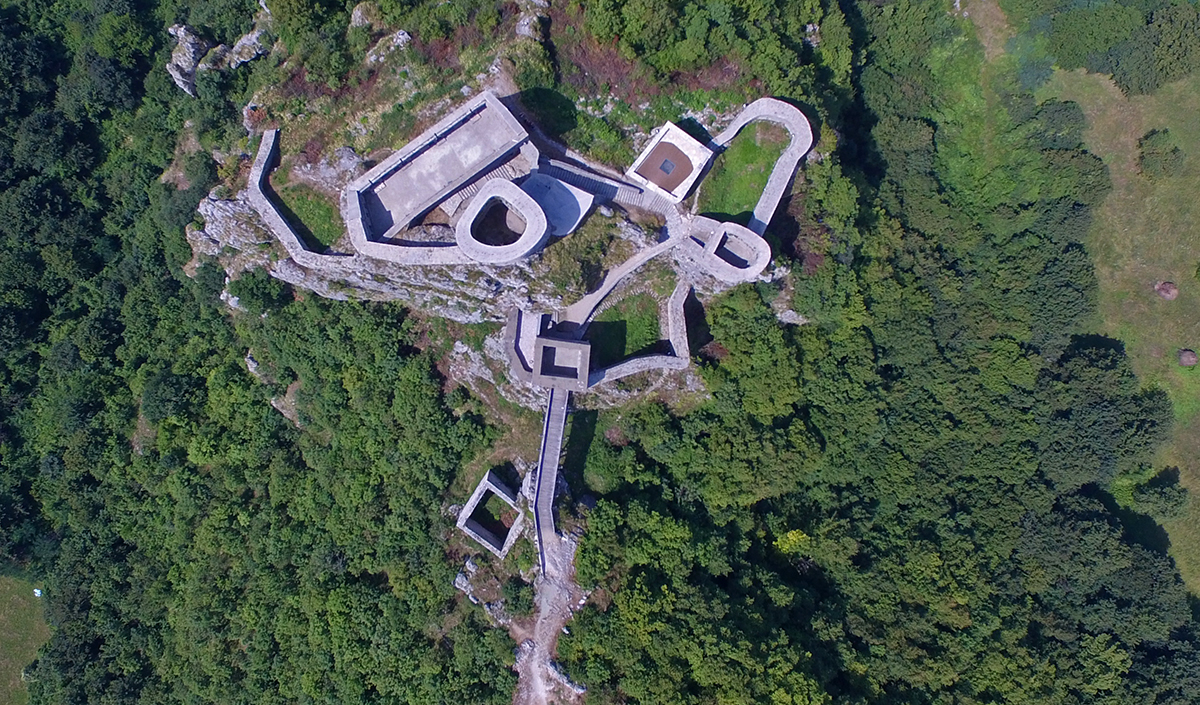 S tim u vezi pokrenuta je i manifestacija kojom se obilježava dan kad je potpisana povelja Stjepana II Kotromanića – 15. februar 1333. godine.
Iako jedna od najočuvanijih u našoj zemlji, srebrničku tvrđavu svakako treba dalje zaštititi.
Općinski resursi nisu dovoljni pa u Službi za poduzetništvo i razvoj pokušavaju iz evropskih fondova i viših nivoa osigurati sredstva za održavanje i unapređenje, restauraciju i daljnje istraživanje.
"Uradili smo idejni projekt restauracije čitavog zaštićenog područja Starog grada kao nacionalnog spomenika. Planirano je mnogo toga, između ostalog izgradnja parkinga, amfiteatra na platou ispred Starog grada, pokrivanje Starog grada i da se unutar Starog grada organiziraju određeni sadržaji koji bi svakako doprinijeli proširenju ponude", objašnjava Bjelić.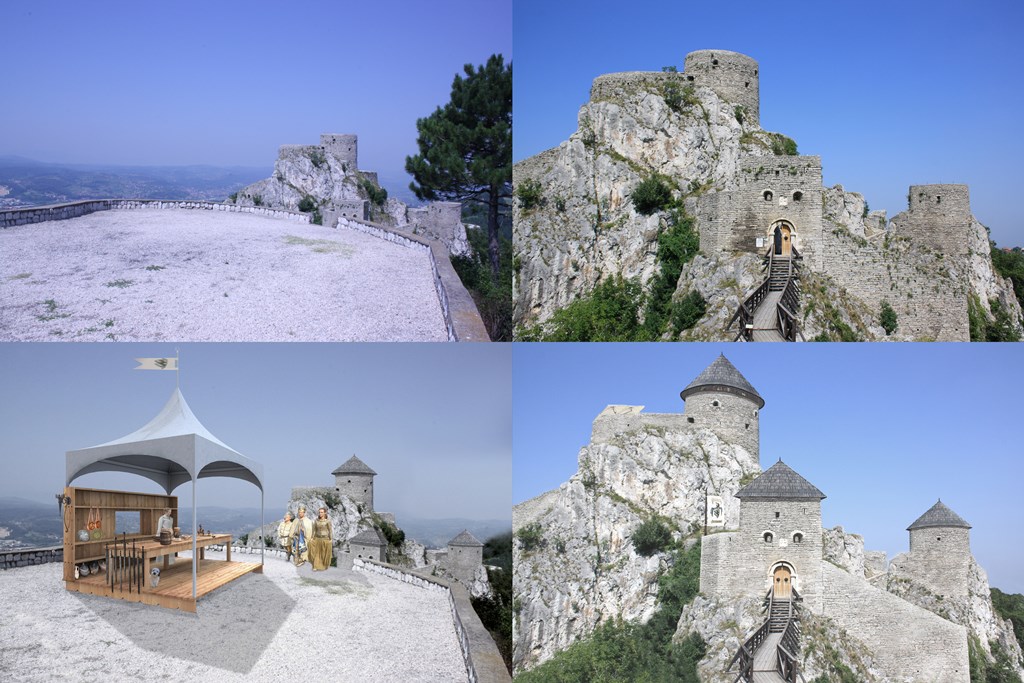 Prije dvije sedmice na Općinskom vijeću donijeli su i odluku da ponovo formiraju turističku zajednicu na nivou Općine. Kažu nam da im je tu mogućnost dao Kantonalni zakon iako je prethodno na Ustavnom sudu oboren Zakon o turističkim zajednicama.
"Smatramo da bismo osnivanjem zajednice doprinijeli razvoju turizma i brendiranju turističkog proizvoda jer bi na taj način najveći dio ostvarene zarade išao upravo Općini, a ne Kantonu", pojašnjava Bjelić.
Bilo kako bilo, Stari grad Srebrenik trebao bi se naći na listi mjesta koja svakako vrijedi posjetiti u našoj zemlji. Ljetni mjeseci i ljetna predvečerja naš su prijedlog.
A za kraj, vratimo se na bajku o tri kraljice…
Riječ je o legendi koja se vezuje za porijeklo imena – iako nigdje u blizini nema rudnika srebre, grad se zove Srebrenik zato jer su se nekad davno takmičile tri kraljice koja će za sebe sagraditi ljepši grad. Jedna je sagradila grad na Sokolu, druga Gradačac, a treća je rekla da njen grad sjaji kao da je od srebra…
Izvor: Radiosarajevo.ba
Podijeli s prijateljima